This is our story... so far!
Clare has enjoyed knitting and spinning for a long time. In 2016, she began selling her handmade project bags for knitting and crocheting.
About 3 years ago she tried dyeing yarn. At the time I worked as a headteacher of a large primary school and the job took most of my energies (and time). Photography was my creative escape, but a solitary one.
When Clare suggested we explored yarn dyeing together, I found I really enjoyed it. Much of my Art degree and my photography focused on colour, so this was a great, new expression for me. Inspired by the colours I saw in my images, or in children's picture books, I began learning this fantastic craft.
The next step was a BIG one... in December 2018, I retired from Headship and set up a mixed-profile of supply teaching, education consultancy, freelance photography and yarn dyeing, joining Clare in Birdstreet.
Since then, I have moved to teaching part time and spending the rest of the week yarn on dyeing and photography. I love working together, from our small yarn studio, in our own home.
We explored lots of names for the business and decided upon one that included our surname, representing the authentic, home grown, family business we wanted. The yarn was then named Mr B, celebrating the unusual combination of our husband and wife team (with me dyeing the lion's share of our yarn, over time).
We have been blown away by the support for our yarn and the friends and followers we have grown, over time. Thank you all so much!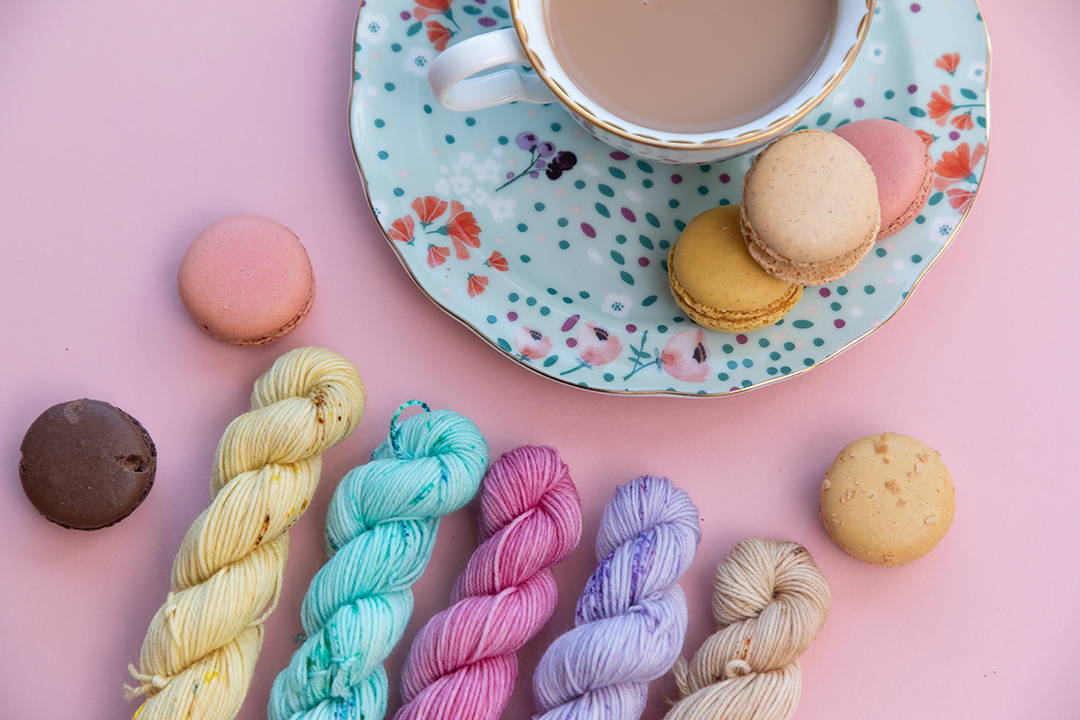 Where does the inspiration come from?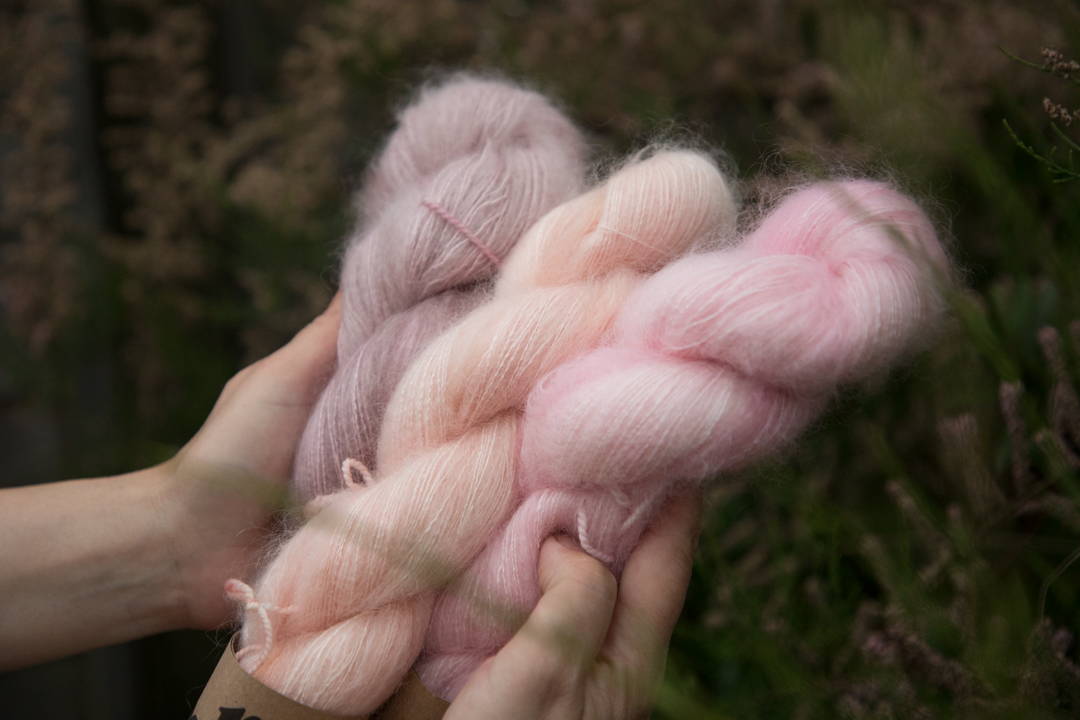 The colour inspiration for our yarn comes from everywhere; rusty gates, woodland walks, images online and great knitting or crochet designs.
It's then a process of working out if we want to create a tonal, variegated, or speckled style of yarn. Then we think about the tonality or density of colour, write the recipes and get dyeing!
In 2020, we merged the names of BirdstreetUK and Mr B Yarn; becoming Birdstreet Yarn and launching our own website. It has been a crazy year, where we have missed all the yarn festivals and Flock; missing meeting with so many wonderful people! We have had to learn to do things differently and share our craft online.
Looking ahead to 2021, we really hope we can get back to meeting people face-to-face very soon and sharing our yarn, bags and other carefully-crafted accessories with you all.
In the meantime, keep following us on instagram to see what we are up to and keep checking back here, to the latest news and stories.
@clare_birdstreetyarn
@mrb_birdstreetyarn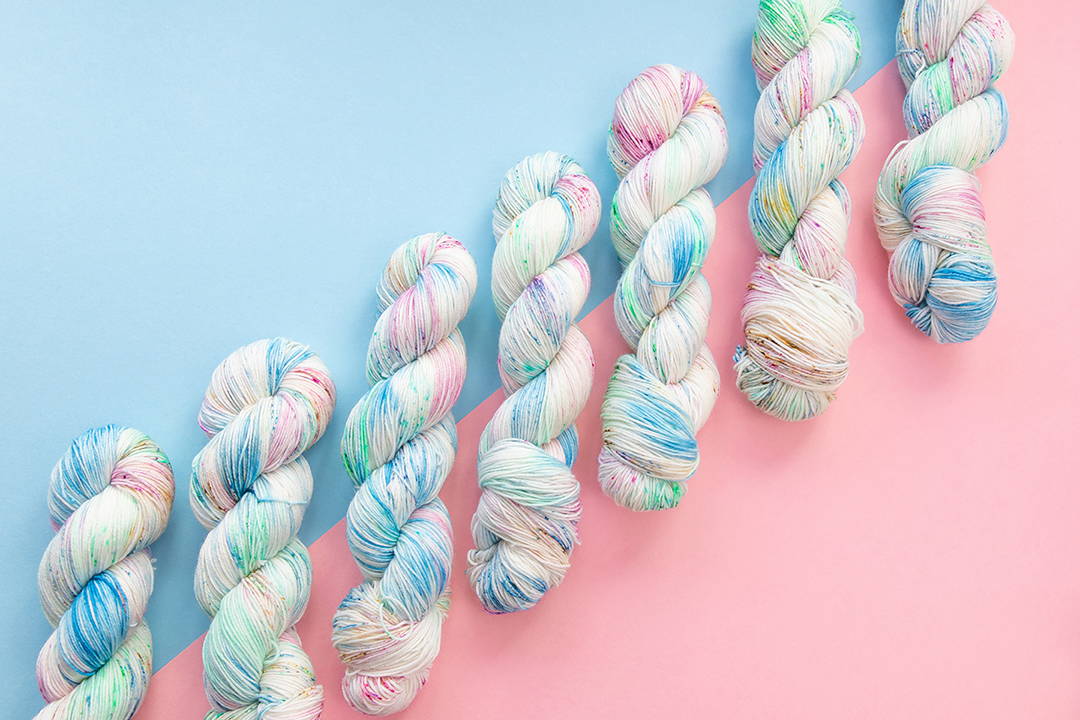 We just LOVE it when we see our yarn taking shape in all your amazing makes! Over the last couple of years, we have been lucky enough to collaborate with a number of incredibly gifted designers and would love to point you towards their gorgeous designs...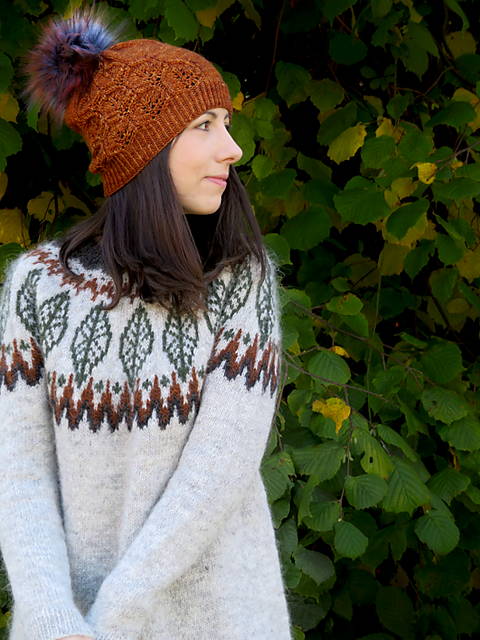 Hannah @yarniadesigns is a very talented knitting designer and good friend. I was even fortunate enough to have the privilege of photographing her wedding for her.

We have loved seeing our wool in a number of her designs and always enjoy working with her.
Do checkout her Tales of Narnia podcast!
Find her designs on Ravelry.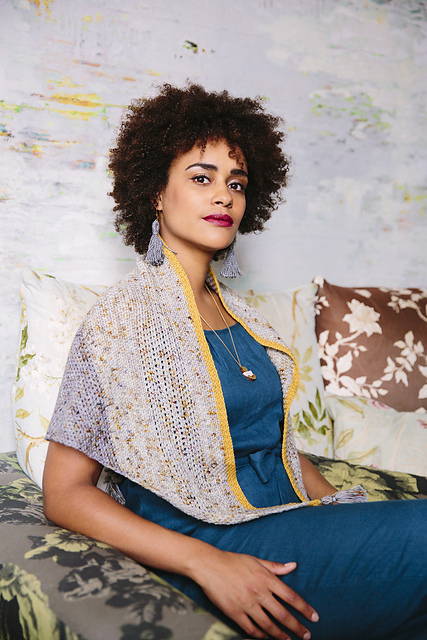 Helda @heldap123 is a London-based, published crochet designer, whose stunning designs are often found in Crochet Magazine, as this image of the Urban Landscape Shawl.
She also has a monthly recipe and book column.
Find her beautiful designs on Ravelry.
Suzy @daisyboocreations is a creator of lovely crochet designs, which are designed and published exclusively by her.
We have loved collaborating and seeing our colourways in a number of her shawls.
Find her website here.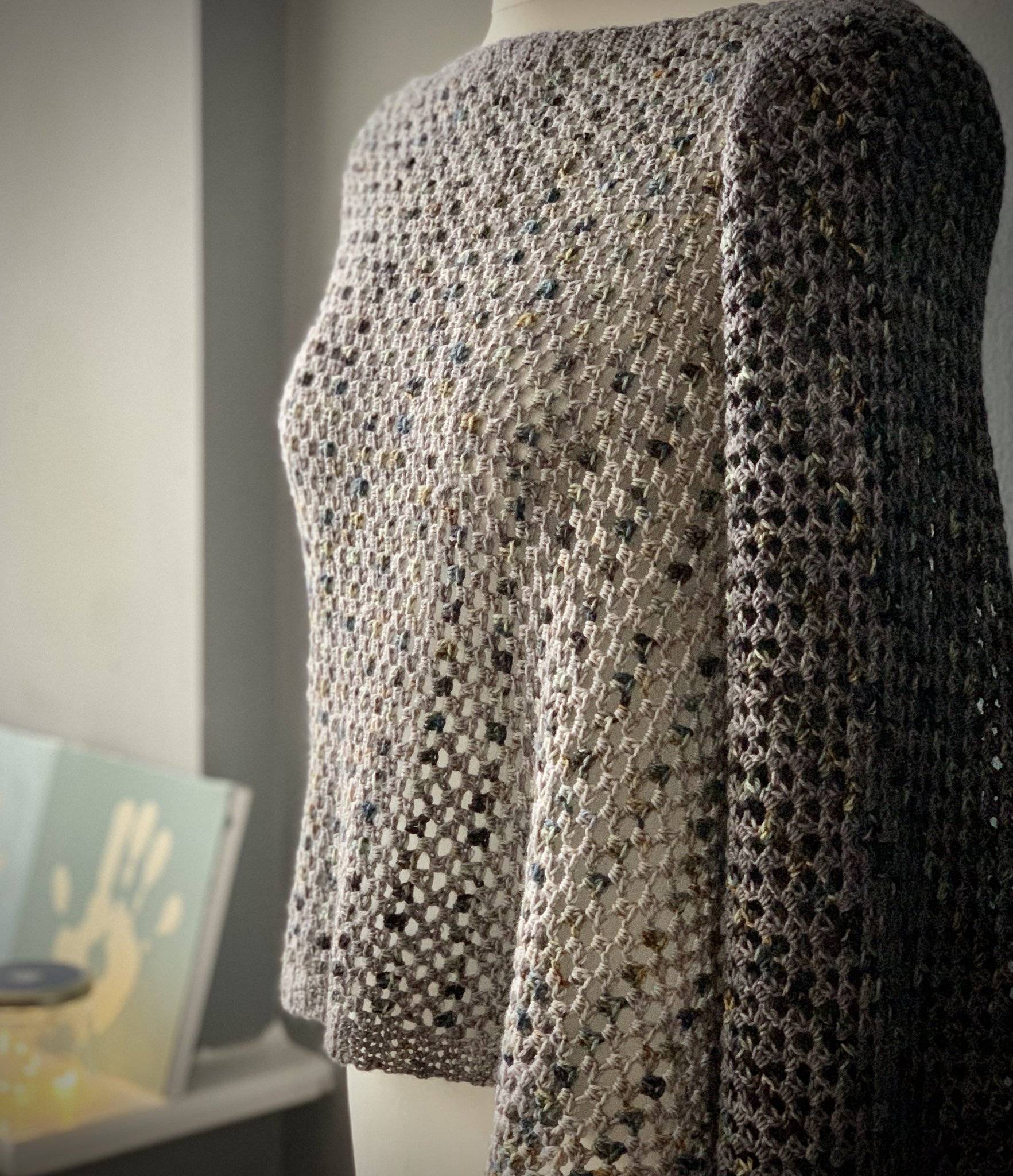 It was a real pleasure to work with Kim @high.fibre.shop in 2020. Our collaboration around a particular colour palette lead to her designs in an E-Book; Mr B and Me, with a stunning set of garments, all named after places which are special to us, or to Kim.
Find her patterns on her website, or on Ravelry.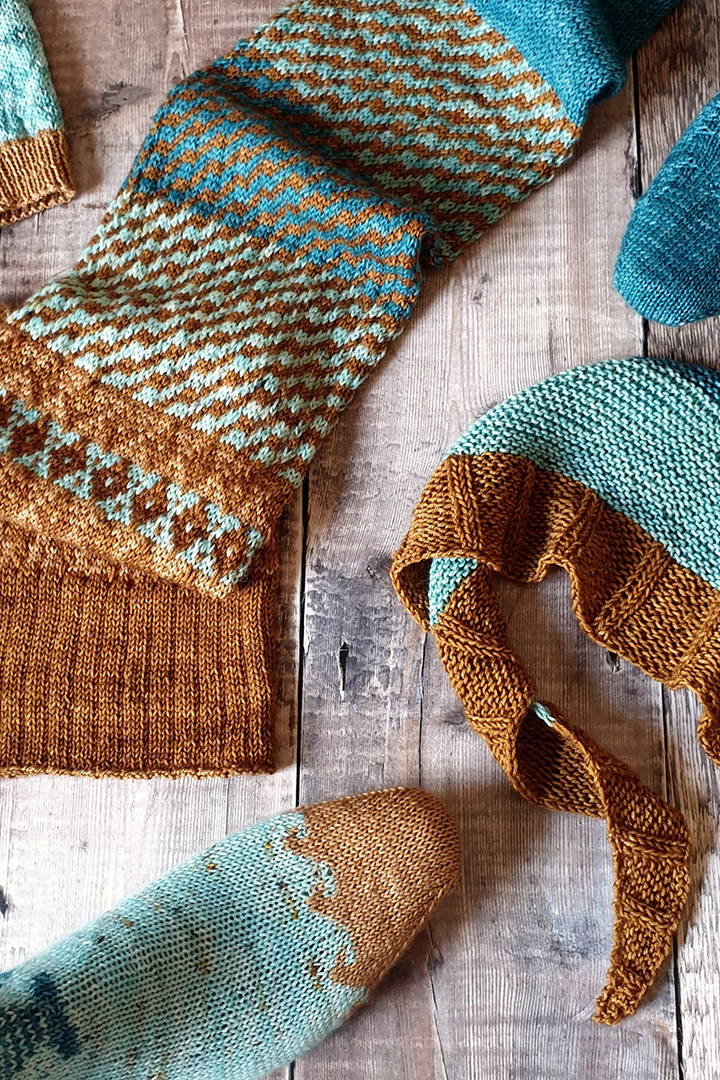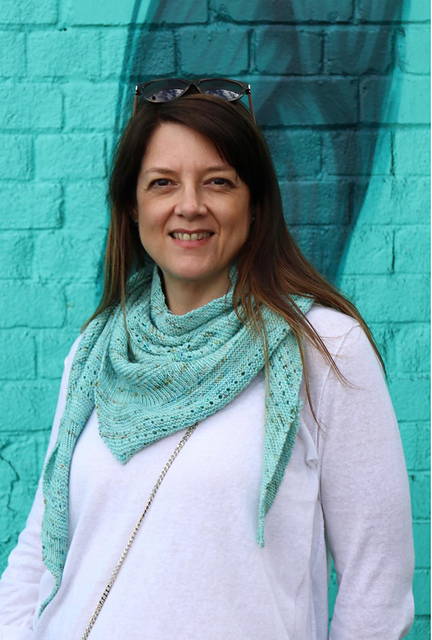 Jo @jojobutler is another good friend of ours, who we got to know through Flock.
She has created some wonderful designs, especially her shawls. We loved the challenge of creating a colourway to match an area in Bristol which is special to her; Southville. The colourway, inspired by an iconic mural, then took shape in her Southville shawl (pictured). Find hers and her twin sister Rachel's designs on Ravelry.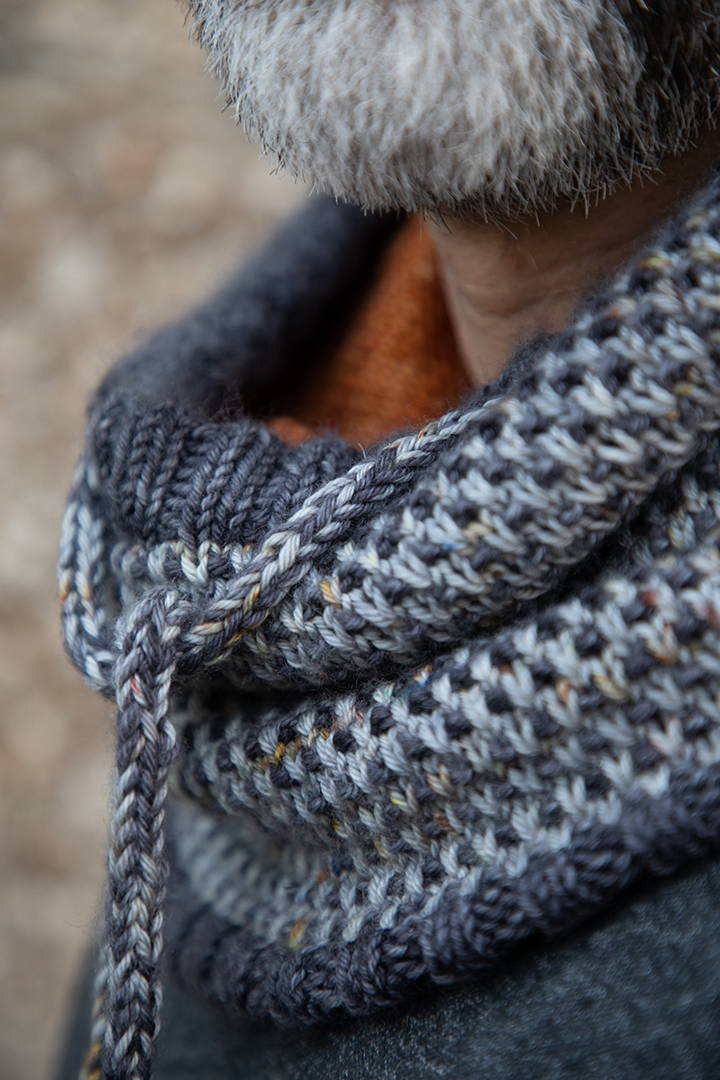 If you are a knitwear or crochet designer, who would like to talk to us about possible collaborations, please get in touch, by emailing birdstreetyarn@hotmail.com
Im afraid we can't offer yarn support to every designer, but will certainly chat through any ideas, when we can.